Upcoming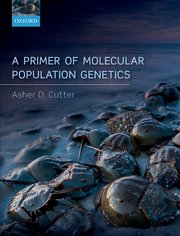 2019
Molecular evolution across developmental time reveals rapid divergence in early embryogenesis.
Cutter, A.D., R.H. Garrett, S. Mark, W. Wang & L. Sun. 2019. Evolution Letters. In press. [pdf]
Genome structure predicts modular transcriptome responses to genetic and environmental conditions.
Mark, S., J. Weiss, E. Sharma, T. Liu, W. Wang, J.M. Claycomb & A.D. Cutter. 2019. Molecular Ecology. In press.
Reproductive transitions in plants and animals: selfing syndrome, sexual selection, and speciation.
Cutter, A.D. 2019. New Phytologist. In press.
Neuro-genetic plasticity of C. elegans behavioral thermal tolerance.
Stegeman, G.W., D. Medina, A.D. Cutter & W.S. Ryu. 2019. BMC Neuroscience. 20:26. [pdf]
Males, outcrossing, and sexual selection in Caenorhabditis nematodes.
Morran, L.T., P.C. Phillips & A.D. Cutter. 2019. Genetics (Wormbook). In press.
Genetically distinct behavioral modules underlie natural variation in thermal performance curves.
Stegeman, G.W., S.E. Baird, W.S. Ryu & A.D. Cutter. 2019. G3 (Genes, Genomes, Genetics). In press.
2018
2017
2016
2015
2014
2013
2012
2011
2010
2009
2008
2007
Inbreeding and outbreeding depression in Caenorhabditis nematodes.
Dolgin, E.S., B. Charlesworth, S.E. Baird & A.D. Cutter. 2007. Evolution. 61: 1339-1352. [pdf]
Fossil leaf economics quantified: calibration, Eocene case study, and implications.
Royer, D.L., L. Sack, P. Wilf, C.H. Lusk, G.J. Jordan, Ü. Niinemets, I.J. Wright, M. Westoby, B. Cariglino, P.D. Coley, A.D. Cutter, K.R. Johnson, C.C. Labandeira, A.T. Moles, M.B. Palmer and F. Valladares. 2007. Paleobiology. 33: 574-589. [pdf]
Post-copulatory sexual selection reduces genetic diversity in experimental populations of C. elegans.
LaMunyon, C., O. Bouban & A.D. Cutter. 2007. Journal of Heredity. 98: 67-72. [pdf]

[F1000]
2006
2005
2004
2003
2002
1998-2001
Insect herbivory, plant defense, and early Cenozoic climate change.
Wilf, P., C.C. Labandeira, K. Johnson, P.D. Coley, & A.D. Cutter. 2001. Proceedings of the National Academy of Sciences USA. 98: 6221-6226. [pdf]
Precise, highly female-biased sex ratios in a social spider.
Avilés, L., J. McCormack, A. Cutter, & T. Bukowski. 2000. Proceedings: Biological Sciences (Royal Society of London). 267: 1445-1449. [pdf]
Response of rainforest ant communities in Australia's humid tropics to disturbance: validation of the functional group model.
King, J.R., A.N. Andersen, & A.D. Cutter. 1998. Biodiversity and Conservation 7: 1627-1638. [pdf]